Gugu naGogo at the 2023 Mill Valley Film Festival
Our film has been selected to screen at the prestigious 2023 Mill Valley Film Festival, in the Shorts program, Monsters, Movies and the Moon.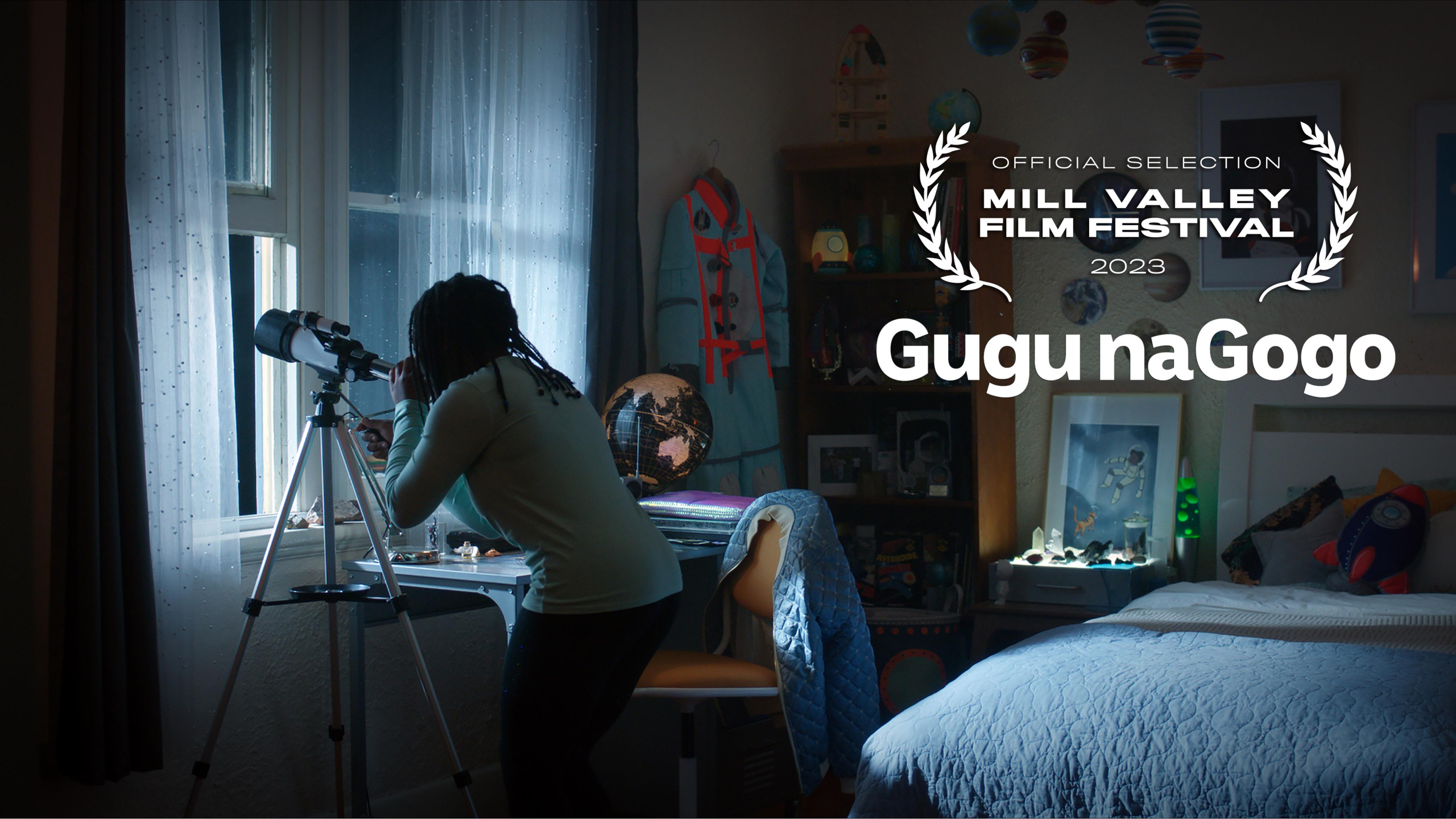 "Take a wild ride from Oakland to Zimbabwe in this fun and fanciful collection of stories filled with crazy monsters, classic movies, and magical trips to the moon."
Screening details:
Tuesday, October 10 • 10:00am-12:00pm | Smith Rafael Film Center • San Rafael
Tuesday, October 10 • 9:30am-11:30am | Smith Rafael Film Center • San Rafael
ONLINE: October 16-22 | Available to schools anywhere in the U.S.
Films in Monsters, Movies and the Moon
Weirdos
Paul Hollingsworth | US 2023 | 6 min
Could Jasmine and her middle school frenemies be humanity's best chance at stopping a monster invasion?
Operation Frankenstein
José María Fernández de Vega | Spain 2022| 11 min
A trio of mischievous siblings discover part of a mannequin in a dumpster and see it as a perfect opportunity to build their very own Frankenstein monster.
Note: Operation Frankenstein will not be included in the online screening of this program.
The Lake Merritt Monster
Benjamin Mulholland | US 2022 | 16 min
When Ollie's mother is attacked by a monster hiding in the depths of Lake Merritt, he sets out on a mission to find her—discovering instead a hidden network of monster hunters tasked with protecting Oakland from its own dark underbelly.
A Life in Technicolor
Alex Ramirez | US 2022 | 19 min
Alone in her apartment during the pandemic, Natalie turns to her favorite classic movies to keep her company. When her life in color gradually begins to turn to black-and-white, she takes a magical tour through film history, recreating a dazzling array of classic movie scenes.
Gugu naGogo
Taku Mbudzi | Australia 2022 | 20 min
When a lunar eclipse interferes with their magical late-night letter exchanges, 12-year-old aspiring astronomer Gugu must find a new way to reconnect with her beloved grandmother in Zimbabwe.
New Moon
Jeff Le Bars & Jérémie Balais | US 2022 | 11 min
Young Jay Jay and his mother Edie enjoy a warm summer night listening to the sounds of Aretha Franklin from the radio under the light of the new moon. Together, they embark on a magical journey to rediscover lost dreams and nurture new hopes.